Locally Owned and Operated Since 1989
The Experts You've Trusted for Over 30 Years
Welcome to Copiers Plus
Established in 1989 by Timo M. Kinnunen, Copiers Plus provides first-class document management service and support for clients in Humboldt and the adjacent counties. Our service team has an exceptional level of knowledge and experience with over 60 combined years in the field, and extensive manufacturer training in Finland, Germany, Sweden, and the United States.  We offer quality service and ensure the highest level of customer satisfaction by always providing the following:
Competitive pricing on equipment, supplies, and services
Free-of-charge loaner equipment
Free delivery of supplies
Unbeatable response times
Accurate and honest evaluations of machine conditions, repair estimates, and resale/trade-in values
Fair, ethical, and honest treatment by all of our staff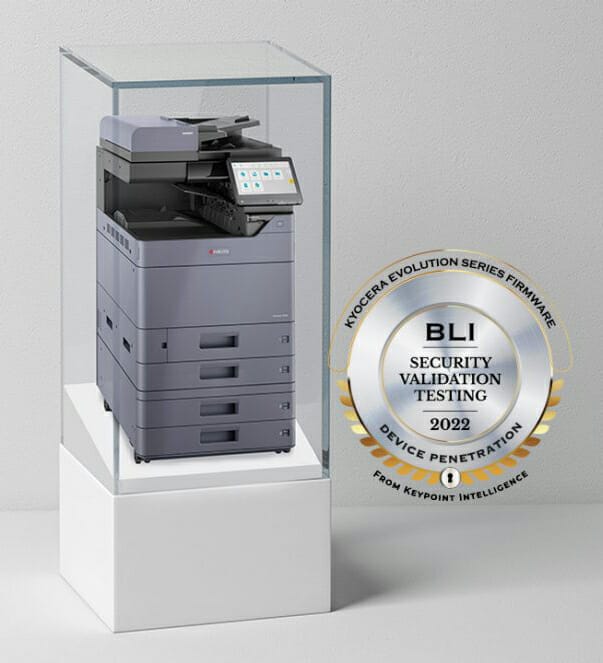 With the volume and complexity of cybersecurity increasing by the day, data protection is now at top-of-mind for business leaders. In the face of this new wave of professional hackers, Kyocera has once again raised its fighting spirit, taking a proactive approach to ensuring its highest possible level data protection for its devices.
Kyocera was extremely proud to receive the prestigious Keypoint Intelligence Security Validation Testing certificate for its Evolution Series during its REIMAGINE dealer conference, which took place June 1-3, 2022 in San Antonio, Texas.